Sale!
Apple Watch Series 6 (44mm) (GPS) Specifications/Features/Review and Price
Release date:: September, 2020
Display:: 1.78 inch, LTPO OLED, Touchscreen, Digital Crown
Body:: Silicone, Aluminum
Battery Life:: 18hrs
Storage:: 1GB RAM, 32GB ROM, Microphone, Loudspeaker
Compatibility:: iOS 12.0+
EDITOR'S RATING

| | |
| --- | --- |
| Design: | (4.7 / 5) |
| Battery: | (3.0 / 5) |
| Fitness tracking: | (4.7 / 5) |
| Features: | (4.7 / 5) |
| Price: | (4.0 / 5) |
| Average: | (4.2 / 5) |
Last updated on June 21, 2021 9:11 am
Compare
Description
Apple Watch Series 6 (GPS) Specifications and Features – Apple Watch Series 6 drops today, and it's a big bang. The Watch 6 drops with WatchOS 7 out of the box. It's no doubt one of the best smartwatches in the world. Watch 6 was released alongside Watch SE – a lower-end version, and it comes with a brighter display, improved performance, sleep tracking, blood oxygen monitoring, ECG, and incidental fall detection with 32GB storage and 18 hours of battery life.
Premium Desing – Same Old Apperance

The design of Watch 6 isn't any different from that of its predecessor, Watch 5. It comes in a rectangular shape that is available in two sizes; 44mm and 40mm. Both models are available in aluminum, stainless steel, and titanium case materials. The screen is protected by sapphire glass material, while the interchangeable straps have been redesigned with the introduction of a stylish and innovative solo loop band made of silicone and a braided solo loop made of silicone and polyester materials. These materials are durable and with the lightweight design of the Watch 6, it's very comfortable to wear.

The 1.78 inches display is still powered by LTPO OLED that's very colorful, but the Watch 6 has a 2.5x brighter display than its predecessor and is always-on. You can interact with Watch 6 through the iconic digital crown with a haptic feedback mechanism and touchscreen support that makes this smartwatch very easy to operate.
The Watch 6 is rated 5ATM which makes it waterproof up to 50 meters. The aluminum model is available in 5 colors; silver, gold, space gray, blue and red, while the stainless steel model is available in 3 color options; graphite, gray, gold PVD, and the titanium model is available in 2 colors; titanium and space colors.

Sleep Tracking Added

Watch 6 welcomes new health tracking features which include sleep tracking and blood oxygen monitoring. With sleep tracking added, Watch 6 tracks your sleep stages and can show how long you've slept. There are features such as Bedtime that can help you form a good sleeping routine and the Wake-Up feature that shows the weather and battery level of the Watch 6 to help you prepare your day ahead.

Handwashing App and Blood Oxygen Monitoring

With blood oxygen monitoring, Watch 6 can now measure your blood oxygen to identify how well your blood absorbs oxygen. Watch 6 also welcomes a handwashing app, that will guide you to wash your hand for up to 20 seconds according to recommendations from global health authorities. It also reminds you to wash your hand when you get home.

Hearing Protection App

Hearing protection which was introduced to Watch 5 has received improvements and can now alert you when you reach the recommended listening dose for a week. It also can help you set a maximum volume for your headphone.

ECG, Incidental Fall Detection, Cycling App

Beyond these new fitness tracking features, the Watch 6 also has ECG tracking that can detect irregular heart rhythms and can help prevent atrial fibrillation, incidental fall detection, and the new cycling map app that shows directions and can help cycling enthusiasts find the best route as well as search nearby places.

Floors climbed, Calories, Fitness app

Watch 6 also tracks floors climbed with the always-on altimeter and tracks your calories, distance, and more. The activity app has been redesigned and renamed to the fitness app with the addition of 4 workouts mode. Apple also launched a fitness plan service that features workout plans and coaching from professionals around the world. You get 3 months free trial when you buy the Watch 6 or SE, after that, it's $9.99 per month on subscription.

Storage and Media

Watch 6 comes with both microphone and loudspeaker as well as 32GB storage capacity that lets you stream, download, and enjoy your favorite tracks right on the watch. You can make and receive calls from the GPS model but must be connected to your phone.

WatchOS 7 is the new operating system that powers the Watch 6, SE, 5, 4, and 3. It comes with new features life watch face sharing and family setup that allows family members without an iPhone, but own an Apple Watch to still enjoy the benefits of an Apple Watch. It also brings the memoji app that allows you to create and share emojis as stickers in messages or use it as a watch face. Other features include Find My App that shows the location of a family member and more.

Siri Updated

Siri has been improved to now be able to translate spoken words into a different language. It also now processes the request on the watch rather than on the iPhone which makes responses faster and more accurate. You can add shortcuts you created on your phone to the watch as complications using the widget feature.

Notifications and Performance

Watch 6 pairs with the Apple Watch app which enables it to sync data from your iPhone to the watch. So when you receive a notification on your phone, you get the alert. It also allows you to reply to messages with text replies from the watch.

And with the S6 chip, the Watch 6 is 20x faster than Watch SE. Thus, it offers better performance. There is also Apple Pay that allows you to make payment directly from Watch 6.

Battery Life
The battery life of Watch 6 has not improved, but you still can get up to 18 hours of battery life despite all the new features.
Price
Apple Watch Series 6 Features
1.78 inch LTPO OLED display, touchscreen with 1 physical button and digital crown with hepatic feedback.
Clock features include time/date, alarm, timer and stopwatch.
Customize the watch face from available watch faces or download watch faces from the pool of many watch faces available on the app store.
Find my phone, control music on Smartphone and remote camera control.
Keeps you connected to all that matters to you such as emails, SMS and calls, so you never get to miss important updates.
Rated 5ATM (swim-proof).
22mm(40mm), 24mm(44mm) interchangeable elastomer straps.
Compatible with iOS 12.0+ devices.
Inbuilt microphone supports Apple Siri and loudspeaker(50% louder) that lets you play media files anywhere.
32GB (GPS + Cellular)/(GPS ONLY) onboard storage capacity lets you take your music with you.
Make payments on the go with Apple Pay.
Always-on display.
Apps now accessible directly from your wrist.
Added watch face sharing that allows you to create and share watch faces from the Apple Watch.
Added memoji app that allows you to send emojis as stickers through messages and links or use the emoji as watch face.
Added "Smart money" – a feature that allwos you send money though the Apple cash family app.
New: Siri has been updated and can now translate spoken words to a different language (10 languages supported).
Apple Watch Series 6 (GPS) Fitness Tracking Features
Preloaded sport modes include yoga, cycling, indoor and outdoor running and swimming. 4 new workout modes added.
Tracks your swimming activities which includes laps count, track average lap pace and auto-detect stroke type to accurately measure active calorie burn.
Pair wirelessly with compatible gym equipments.
Features the Breath App which can help return you back to calm by encouraging you to take a moment in your day, to do deep breathing exercises for relaxation and stress reduction.
Inbuilt GPS enables you to track outdoor activities, so you can see your pace in real-time, location and routes.
Heart rate monitor tracks your heart rate so you can manage the intensity of your training.
Tracks your steps, distance, calories and sedentary reminder.
Activity rings; stand, move and exercise helps monitor your daily activities, and can tell when you're sitting, standing or exercising more often than required. You can as well compete with friends.
ECG tracking that lets you take instant ECG test directly from your wrist which can help you detect atrial fibrillation – a form of irregular heart rhythm.
Menstrual cycle tracking that allow you log your cycle which can help you monitor and detect changes.
Noise App that alerts you when decibels rise to levels that can impact your hearing.
Added handwashing app that guides you to wash your hand for up to 20 seconds inline with WHO recommendations as well as reminds you to wash your hands when you get home which can help prevent Covid-19.
Added cycling map app that can help you find the perfect lane to follow as well as allows you to search nearby places.
NEW hearing protection has been improved to be able to alert you when you reach the weekly listening dose as recommended by health authorities.
Added sleep tracking that tracks your sleep comprehensively and shows your sleep stages and how long you slept.
Pros
Premium and lightweight design.
A comprehensive activity tracker.
Onboard 32GB storage capacity.
Make and receive calls from the GPS models.
Make payments on the go with Apple Pay.
Cons
Battery life isn't so impressive.
Apple Watch Series 6 – First Impressions
Apple Watch Series 6 Review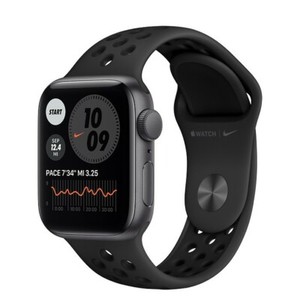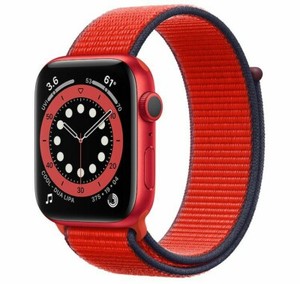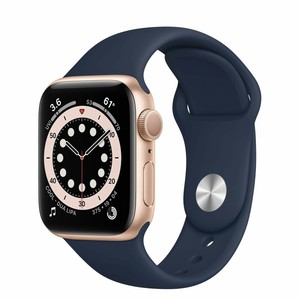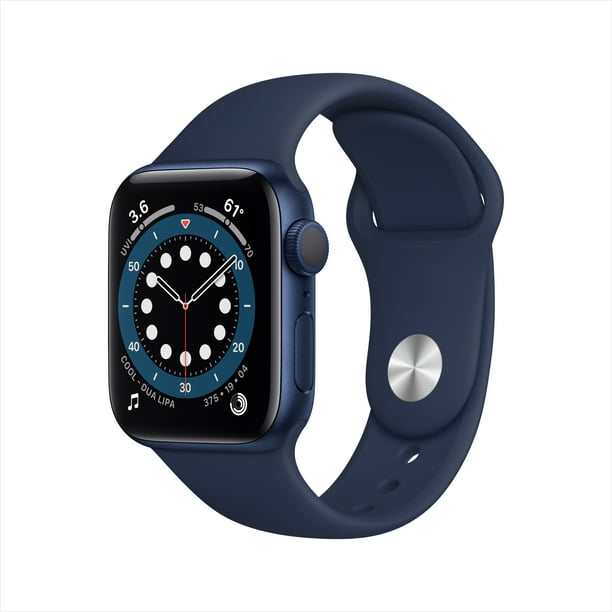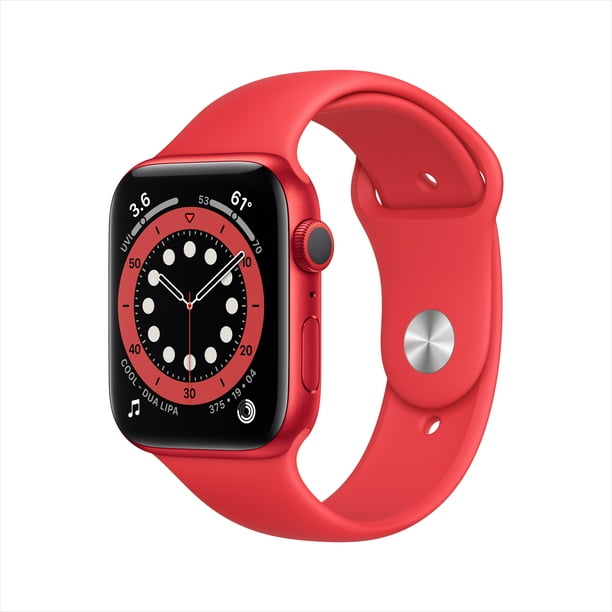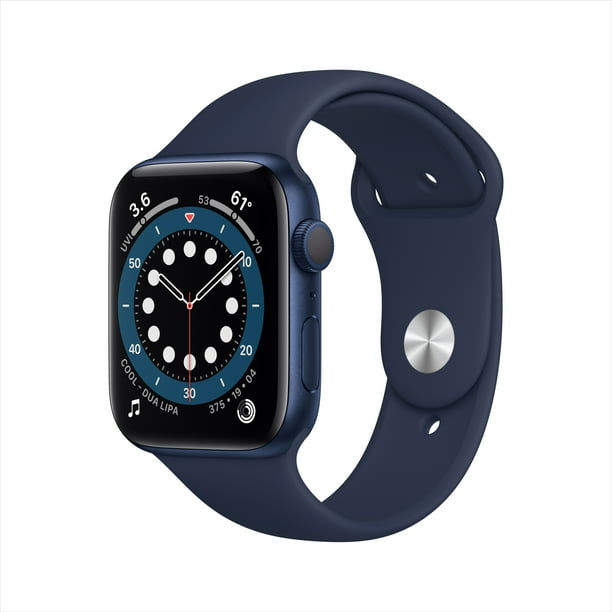 Additional information
| | |
| --- | --- |
| ABOUT DEVICE | |
| Device name | |
| Device type | |
| Gender | |
| Release date | |
| Predecessor | |
| Successor | |
| Versions | |
| BODY | |
| Dimension | |
| Weight | |
| Shape | |
| Case material | |
| Strap material | |
| Bezel material | |
| Strap size | |
| Screen protection | |
| Water resistance | |
| Durability test | |
| Swim-proof | |
| Color | |
| DISPLAY | |
| Display size | |
| Display type | |
| Display resolution | |
| Pixel density | |
| Always on | |
| Custom watch face | |
| Input type | |
| CONNECTIVITY | |
| Bluetooth | |
| Bluetooth calling | |
| GPS | |
| NFC | |
| Wi-Fi | |
| MEMORY | |
| RAM | |
| ROM | |
| Memory card slot | |
| CELLULAR CONNECTIVITY | |
| Technology | |
| SIM type | |
| Band | |
| NOTIFICATIONS | |
| SMS alert | |
| Calls alert | |
| Email alert | |
| Event reminder | |
| Third-party apps alert | |
| MEDIA | |
| Audio | |
| Bluetooth music | |
| Music streaming | |
| Loudspeaker | |
| Microphone | |
| Camera | |
| Radio | |
| SENSORS | |
| Accelerometer | |
| Altimeter | |
| Ambient light | |
| Barometer | |
| Compass | |
| ECG | |
| Gyroscope | |
| HRM | |
| Pulse oximeter | |
| Thermometer | |
| Other sensors | |
| ACTIVITY TRACKING | |
| Blood oxygen | |
| Blood Pressure | |
| Calories | |
| Distance | |
| ECG tracking | |
| Fitness Level | |
| Heart rate monitoring | |
| Sleep tracking | |
| Steps | |
| Floors climbed | |
| Stress | |
| Incidental fall detection | |
| Menstrual cycle | |
| VO2 Max | |
| Swim-tracking | |
| Swim-heart tracking | |
| On-screen workout | |
| Sport modes | |
| BATTERY | |
| Battery type | |
| Battery capacity | |
| Battery life | |
| Charging type | |
| Charging time | |
| Solar power | |
| PLATFORM | |
| Chipset | |
| CPU | |
| GPU | |
| Operating system | |
| MISC | |
| Companion app | |
| Compatibility | |
| Payment system | |
| Interchangeable strap | |
| Voice command | |
| Find my phone | |
| Box content | |